These are some of the benefits my clients have experienced from working with me.
Daria is an amazing functional nutrition coach, and what she's done for me – beyond what I was already trying to do for myself – was give me the guidance, the support, and the knowledge to make a huge difference in how I approach my overall health, my well being, and of course, self-love.
She stayed present with me to help me really understand the nuances in some of the things I was doing and the deep-seated history I was working against in order to make those changes. She showed me how to embrace those historic truths of my patterns to actually get the results I'm looking for.
Over the time that we worked together, we shifted my digestion and were able to improve my digestive system functioning.
Overall, my energy levels have been higher, my focus has been greater, and the work that I do with her has improved my overall optimism, and I'm a pretty optimistic person! So to be more optimistic? It doesn't get better than that.
~Brenda Bryan, https://brendabryan.com
***************************************************I have been on the journey of physical healing for 15+ years now and had reached an impasse in healing the last nagging problems.  I was frustrated and felt like giving up.
Daria gently, lovingly, and with extraordinary compassion and persistence moved me through it and into the system of, and actually finding, real solutions for my specific body, where I am now, and moving forward.
That, to me, is priceless.  Without my body I don't exist here.  Without my health I can't bring my full intelligence and capabilities to the world.  And, those things are important to me.
Real results you can see:
Clear, glowing skin.
I can actually do push-ups, among other things.
Happier.
Reduced hot flashes.
Better sleep.
Less and less reactions to foods.
Seldom have a low ebb in the day.
No more belching.
Renewed vigor.
I have the energy and resources to expand my self care into broader areas like hiking and way more.
Most importantly, she reawakened the curious experimenter in me to find the solutions right for me and she stuck with it, didn't give up.
And, I'm sure there's more to come…
~RoseAnn Janzen, RevealYourLife.com
***************************************************
I sought out cranial sacral therapy because of a diagnosis of fibromyalgia and consistent headaches, muscle aches and chronic pain, which I have been experiencing for over nine years now.
The first time I came in to see Daria, my nervous system was on fire, and I was feeling so much pain in my neck, shoulders, jaw and back.
Daria gently and sweetly manipulated my body in a way that was so effective at relaxing me, I fell asleep almost immediately!
I felt so grounded and settled in my body afterwards, and the pain in the areas I mentioned was almost completely gone!
Daria is an incredible practitioner, because she co-creates the healing with your own body, and works intuitively to give you exactly what you need. Her manner is so delicate and gentle, I always feel very safe and nurtured in her care.
I have already recommended her services to several friends! I highly recommend Daria to anyone who needs a little unwinding, or a lot of deep healing or repatterning.
~Julia Phoenix., Portland, OR
***************************************************
I appreciate the attention you expressed during the times I was expressing to you about my history and present-day issues. Just reviewing my physical and mental history was really eye opening for me. So many things in my life have been pushed to the back of my memory bank.
Your observations and determinations have allowed me to progress in ways I did not think were possible. Your recommendations for diet change have really improved my physical, mental and emotional standing in a way not thought possible.
My wife and friends have noticed a marvelous change in my overall being. I look forward to the future with your guidance.
~Larry Powell, Portland, OR
*************************************************
Imagine yourself lying on a table. Your mind is racing about everything else you should be doing other than being on the table: There's the bank, picking up kids from school, and, you're out of milk.
Your mind is a slippery race track, your thoughts are cars accelerated on ice. Daria gently places hands beneath your head. You tell yourself to breathe. Although you resist. Just. Breathe.
As she guides your neck and head in slow motion, you feel her hands getting warmer. Your body follows a flow of release, ever-so-slightly, it's both lighter and heavier, as thoughts seamlessly melt between the warmth of hands, guided motion, and soon, there's momentary peace that surrounds your being, as thoughts empty, empty, diminish.
Your restless body is at last still, exhausted mind at rest, somewhere within, a surge is being stirred and attended to as Daria weaves back and forth and rotates between the unseen layers of stress through caring healing hands.
As if in a dream, at session's end you slowly float back. Daria's patiently guided your thoughts and being to places of momentary peace. Although she's expertly filtered out stagnant energy in ways not always understood or don't often have words, she's given a gift of that pause you didn't even know you needed, yet needed the most.
~Janna Lopez, Portland, OR
***************************************************
Through each session with Daria I drop into a deep experience of comfort within myself. I had back pain starting at a young age and have done many things to improve, including surgery. While I'm no longer in pain, I've discovered there are still some places within myself that have been harder to reach. Through Daria's warm touch, I can feel those parts of myself flowing and integrating with the rest of me. Usually at the beginning of a session I feel an aversion to turning my attention inward, but pretty quickly I find a profound ability and also comfort in doing so.
~Joanna Cutler, Portland, OR
***************************************************
To put it very simply, you helped me change my life. When I first saw you, I was not feeling very well due
to allergies and stress. This manifested itself in fatigue, frequent headaches, and as if I was
dragging my body around with me.
With your support, I started to feel better and more excited about becoming healthy.
I noticed that I did not even desire processed food any more, and I am learning to cook! By listening and helping me
find the positive accomplishments in my week, you gave me the confidence and positive attitude to do
what is best for me. During our time together, I kept a notebook/diary containing information that you
gave me and recording my progress in this journey.
Wow! Daria, with your "cheerleading" I am healthier and happier.  Thank you, my body is no longer dragging, it has become one with me.
~Terri D., Lake Oswego, OR
***************************************************
Daria suggested a change to my diet that I would never have thought to make on my own and I've definitely seen some improvements from just that one change. She has lots of great resources as well.  This has been the push that I've needed to make the changes and address the issues around eating and food that I need to make. ~Penny H., Portland, OR
***************************************************
I had almo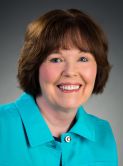 st given up on being able to lose weight and establish healthier eating and exercise patterns until I began to work with Daria as my coach. Daria is clearly different from typical weight loss programs or various diets I've tried on my own. I get answers to my questions and up-to-date information on what works best to get healthy. I feel full and have added movement to my day.
With every aspect of her advice, I could begin gently, establish new habits and then move on to another aspect. Daria has worked through my food preferences and sensitivities so I can eat healthy food with no problems. She has suggestions on foods, brands, shopping and other resources.  With Daria, I never feel pushed; I feel supported and encouraged. And I feel better both physically and mentally now that I'm accomplishing my health goals.
–Ginny McMinn – Owner, ResilientEntrepreneur.com
***************************************************
Daria's Ageless Beauty Super Powers Workshop was such a fun and enlightening experience for me and my friends.
It was so much more than a lecture, as she graciously let all the participants ask and answer questions and provided wonderful empathetic responses.
We especially appreciated her personal stories of why and how she conquered being a dessert fiend. One of the exercises she had us do was in fact life-changing for one of my friends.
Daria is well-informed across a broad range of knowledge gleaned from a variety of professional sources.
If you want to get started with little steps toward improving your own health and well-being, book a workshop as soon as you can.
~Diane Swenson, Vancouver, WA
***************************************************
My treatment with Daria was one on the best craniosacral sessions I've ever had.  I did not expect it to be so intense and powerful!
It helped me break through some places I've been stuck in my work life, so that I had more clarity about what needs to be done next.
Besides, it was so super-relaxing!
~Mona Bowen, HHC, Whole Beauty School
***************************************************
Daria Howell is a caring professional who has an amazing gift.  I am 63 years old and I've had massages at least once a week since the age of 20.  I've had many massage therapists over the years but did not see great improvement until I started seeing Daria approximately 9 years ago.
I have a history of neck and back problems, shoulder impingement issues, 6 knee surgeries including 2 knee replacements, and fibromyalgia.  I've had steroid and Botox injections in the spine as well as acupuncture, chiropractic and physical therapy sessions, but those treatments were not effective.  In the past I've needed weekly or semi-weekly massages just to barely keep functioning.
Daria added Craniosacral Therapy to our sessions and I began to see positive changes.  She intuitively knows what areas need work and is very patient, never rushing the body.  She just lets the process work so that the body does not resist the positive changes.  My body is more receptive, responds more easily, and the relaxing effects last longer.  I have experienced both physical and emotional healing: my posture is straighter, my mood has lightened, my diet has improved and I owe Daria for those changes.
As a former psychotherapist it is wonderful to see my body respond and release years of stuffed feelings, pain and trauma.  I have referred many of my friends to her for treatments and they have all given her glowing reports.  I am so grateful to have found her!!!!!!
 ~Kathy Grant, West Linn, OR
***************************************************
I was blown away. My session with Daria was so much more than I expected…and what was more impressive was that she was in Portland, OR and I was in Alexandria, VA. About as far across country as you can get!
As I lay in the comfort of my bedroom, Daria honed in on an area that had been injured 56 years ago when I inhaled a peanut. It felt healed to me and looked healed to medical doctors but my tissue was still holding some scar tissue. During the session, my relaxation was so profound that would have been enough but then my facial muscles contracted so tightly they hurt, only to totally relax and let go of all tension.
It wasn't until the session was concluding that I realized the connection between a current health challenge I was having and this long-forgotten area of trauma. Breathing feels more easy and deeper. My session was nothing short of amazing.
 ~Sally DiCesare, Alexandria, VA
***************************************************
I have had the great fortune to work with Daria first as a massage client, and most recently in her 6-week VIP program.
In every instance, Daria shows up with great awareness, sensitivity and her generous nature allows her healing and coaching to deliver her work with great compassion, and deep wisdom.
It is very clear that Daria is well versed in the human body's healing processes. She is well informed and shares that knowledge so that it can be absorbed and easily implemented.
My greatest challenge was to be compliant, which is my work, not hers. But even with that, Daria had alternate ideas and suggestions to simplify the process to begin to move forward. This is invaluable for working with successful change.
She delivered top notch lessons to keep me looking at a new perspective to address the things I can control better. For anyone looking for an inspired and creative healing experience, Daria is hands down a winner. It is incredible to consider that this work can be done virtually as well!
~Maria Camacho, Portland, OR