"What do you eat? I mean, like in a typical day?"
I was putting on a workshop about Five Super-Powers for Ageless Beauty, so of course I was talking about healthy food choices as part of it.
Talking about what I personally eat wasn't part of the presentation I'd planned. So, here I was – on the spot.
Let's see. What did I eat today? I'd had a big smoothie for breakfast that consisted of hemp protein, maca, raw cacao powder, flax seeds, spinach, half a frozen banana, maybe a little coconut oil and a dash of vanilla.
For lunch I'd had a big mixed greens salad with radishes, carrots, beets, and tomato topped with chopped turkey and homemade vinaigrette dressing.
For dinner I was having homemade hummus with cucumber slices and some pear with almond butter, because that was what I'd brought for treats to the workshop. Not my typical dinner, mind you. But it was all I'd had time for.
My guests were worried that they couldn't possibly enjoy their food if they suddenly started eating "healthy." "We're all foodies here!"
Well, guess what? I am too! My main creative outlet these days is to cook up something wonderful. I'm always experimenting in the kitchen and, as my husband is fond of saying, "We eat good."
With all the debate about what type of diet is best – vegetarian, vegan, paleo, raw, low-fat, high-fat – I've come to the conclusion that no one diet is "right" and no one diet is even right for you all the time.
It's best to pay attention to how you feel after eating – and in general – in order to begin to assess what your own body's needs are. I do, however, like Michael Pollan's advice from In Defense of Food: "Eat food. Not too much. Mostly plants."
Eat food. As in, recognizable as such by previous generations. Not something generated in a laboratory with flavor enhancers and preservatives added. Not something with seventeen unpronounceable ingredients. Not genetically modified, artificially colored, irradiated, extruded, or formulated for convenience.
Not too much. We don't need to go for super-sized anything. Other cultures limit quantities by using small plates to serve or simply by being aware of how full they are and stopping at, say, 80 percent capacity.
Mostly plants. This one is really key. People who eat plenty of vegetables along with modest amounts of fruits, legumes and grains get a host of benefits that can't be had in any other way: vitamins, minerals, enzymes, co-factors, antioxidants, fiber – the list goes on.
So be a healthy foodie! Learning to incorporate plant foods at every meal satisfies the urge to be creative at the same time keeping us healthy and radiant.
Sure, it's so much easier to grab a container of processed yogurt or a bag of chips or a frozen pre-made casserole. But the payoff for choosing real food on a consistent basis is more than worth the effort.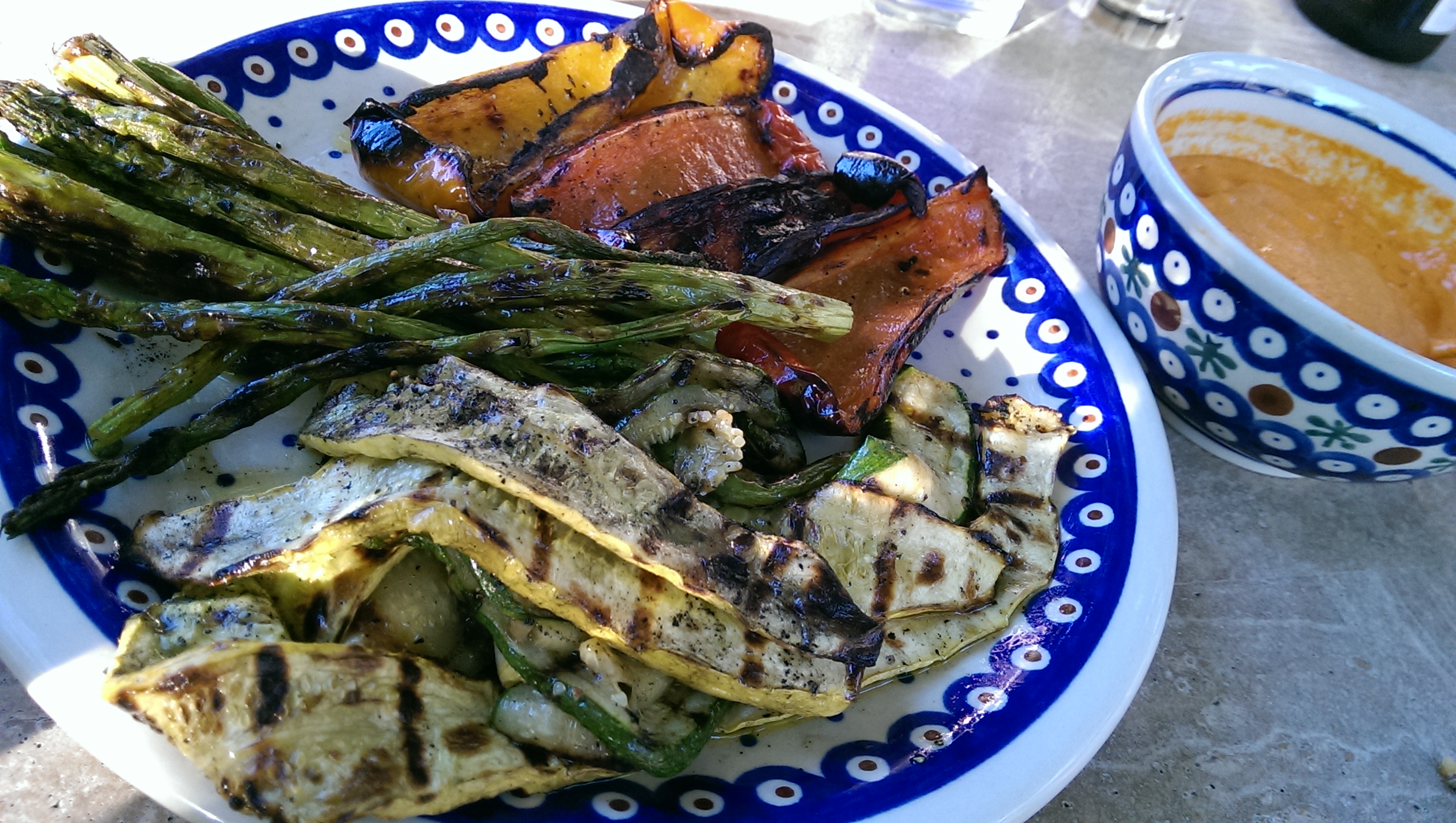 As for dinner tonight? I threw together a quick marinade for chicken fajitas, then sliced onions, bell peppers, and zucchini for my husband to grill outside. I whipped up some guacamole to top it off and served everything over a bed of greens.
No deprivation there, I can assure you!