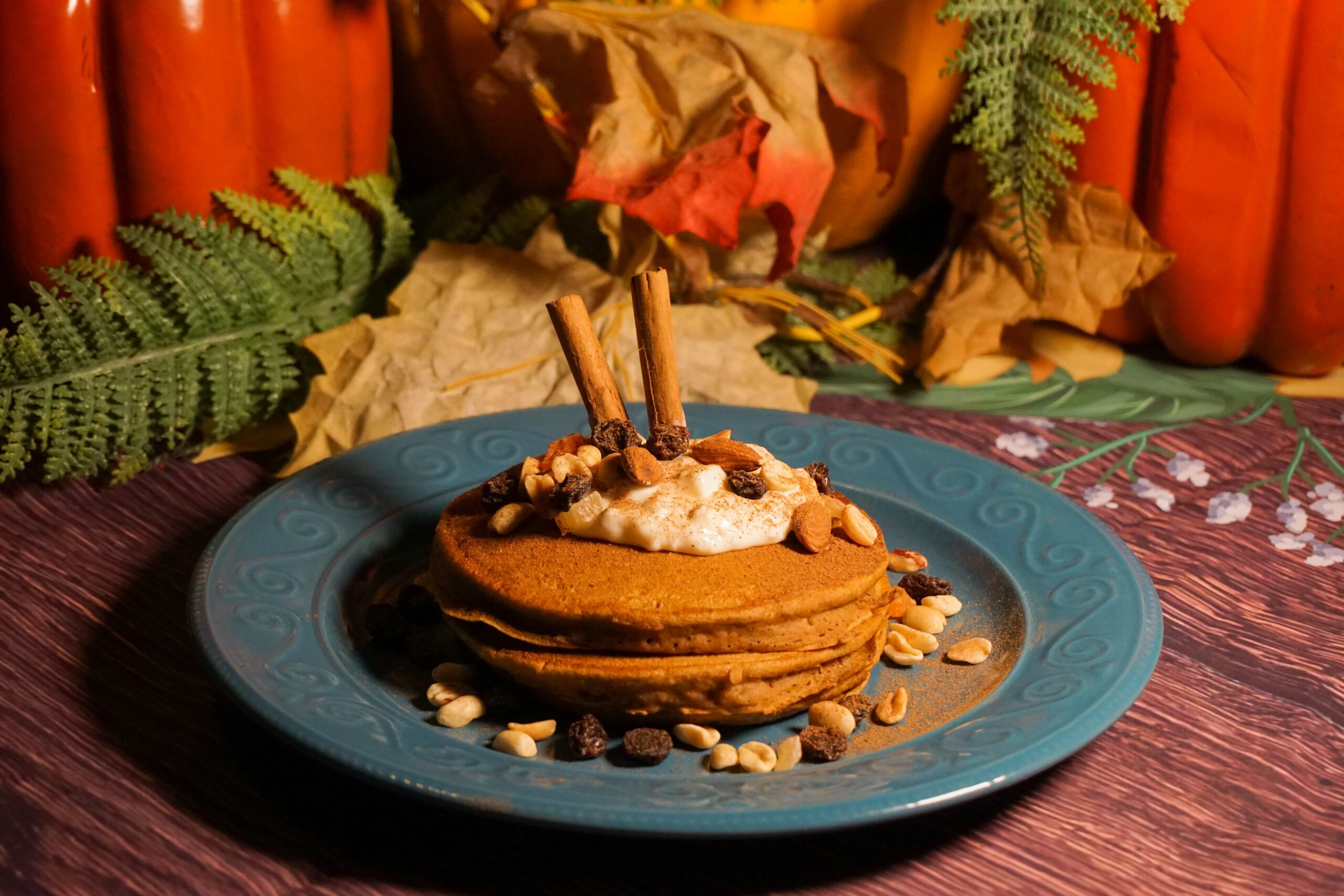 1 c. pumpkin puree
2 T. ground flaxseeds mixed in 6 T. filtered water
1/2 c. plant based milk
1 t. vanilla extract
1 T. pure maple syrup
1 T. apple cider vinegar
1 T. coconut or olive oil
1 1/2 c. gluten free oat flour
1 t. baking powder
1/2 t. baking soda
1 t. Celtic salt
1/2 t. each cinnamon and ground ginger
1/4 t. each nutmeg and cloves or allspice
1 serving plant protein powder (optional)
In a food processor, grind old fashioned gluten-free oats to make flour. Combine all dry ingredients in a medium bowl or in food processor.
Combine wet ingredients (pumpkin through oil) in a large bowl.
Fold dry mixture into wet mixture and mix well.
Heat skillet over medium heat. When hot, spray with avocado oil spray and spoon about a third cup batter per pancake into pan.
Cook several minutes or until golden brown on bottom and edges are dry. Flip and brown other side.
Remove to a warm plate. Makes 8-9
Serve with blueberries, nut butter, and maple syrup. Or banana slices and toasted pecans. Or sautéed spiced apple slices.