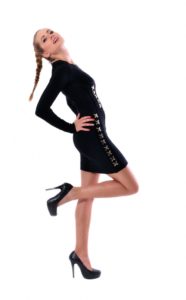 "People who are open, empathetic, optimistic, flexible, generous, warm, connected, creative and interesting seem to have a much easier time. They're more able to accomplish their goals, influence others and most of all, hang out with the people they'd like to be with." ~Seth Godin
"High achievement and extraordinary results require big energy." ~ The ONE Thing, by Gary Keller
If you want to have an amazing life, you simply can't be chronically tired or feeling less than your best. It's bad enough when fatigue hits only occasionally, as in when you're coming down with a bug or doing a detox. It puts quite the damper on your empathy, optimism, generosity, and creativity when energy is consistently below par.
While lots of people are tempted to keep throwing back cups of coffee or energy drinks to stay powered up through the day, perhaps they don't realize the damage that does to the delicate systems that keep everything in balance in the body.
Like other symptoms or conditions, lack of energy has root causes. It's not just something that happens to you because you're getting older. And it likely doesn't exist by itself. It probably has friends in the form of digestive difficulties, skin issues, or weight challenges.
You don't have time for this!
You are up to big things. You're committed to your mission. You want to make a difference. You know you need all the energy you can have to do all the work you're here to do, to contribute in the way you want to.
What's really frustrating is when you've tried to change your diet to make more healthy choices. You're getting regular check-ups and your doc says you're fine. You do what you can to exercise and take care of yourself, but – you have a lot of other responsibilities you have to care for too, you know?
Never give up hope!
Virginia, like many driven women entrepreneurs, is juggling two businesses and a household. And while she thought she was doing most things right, she struggled with her energy and her weight. That affected her confidence level and held her back from seeking the visibility she knew she needed in order to grow the business she loved. Although she was quite successful in one business, she lacked the energy and focus to work on the mission-driven one.
She really was already doing a lot of the right things. She was careful about avoiding GMOs and chose organic and local foods whenever possible. She got regular massage and performed physical therapy exercises and used a recumbent bicycle. And she was diligent about following her doctors' advice.
She had tried working with another nutrition coach, but found the program too restrictive, and her inner "Irish girl" rebelled. When we started working together, we focused on making small changes that would move her toward better health overall.
I customized my food recommendations to take into account her preferences and sensitivities. Gradually we incorporated other lifestyle changes that influence things like self-esteem, self-image, sleep patterns, even time management.
And it's working. Better than anything she has tried in the past! In her words, "I never feel pushed. I feel supported and encouraged. And I feel better, both physically and mentally, now that I'm accomplishing my health goals."
"Personal energy mismanagement is a silent thief of productivity." ~ The ONE Thing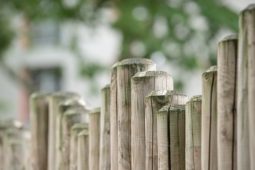 Caution: Boundaries Needed
This is another thing that puts a damper on your energy, empathy, optimism, generosity, and creativity – lack of proper boundaries. While that's an entire blog post (or two) in itself, what I'll say is that having firm boundaries about the requests of others, how you apportion your time, what you choose to eat, drink, and put on your body, and who you allow into your mental/emotional space WILL have a huge impact on your energy level and personal power.
Discovering your personal boundaries and the effects that stress, use of time, and mixed-up priorities – such as always putting business or other people's needs first – will give you new insight and motivation to make the lifestyle changes you need to create the moxie you want.
"Doing the most important thing is always the most important thing." ~The ONE Thing
One Size Does Not Fit All
Here's the thing. Really successful people and high-earners among entrepreneurs have a radiant vibrancy that's compellingly different from the average person. That energy is part of their success. It's the most important thing, in fact.
If you have a big mission in the world, you need your body as a vehicle and a vessel to get that vision out there. You have to have energy. You have to have your health, your focus, and your self-confidence.
Unfortunately, there's no cookie-cutter plan that will address all of the moving pieces that could be messing with your pizzazz. The best plan is one that teaches you to listen to the wisdom of your body so that you come to trust it, one that will look at the whole of you and find the holes in your self-care routines. Or if you have some stubborn symptoms that haven't responded even though you've put forth lots of effort, it often takes an expert eye to find what may have been overlooked.
Once Virginia was able to truly see herself as successful and to strengthen her personal boundaries, coupled with an eating/exercise/lifestyle plan customized just for her, she started shedding weight consistently. And now that she's feeling more energized and confident, she's moving ahead with her most important project – the business she loves.
If you're interested in getting these kinds of results, let's talk. Email me at [email protected] and we'll book a time to chat. Let's make sure your body is up to your next big project!