While caught up in the milieu of everyday life—whether you go to a full-time job, are taking care of teenagers and aging parents, a household, a husband, or whatever—you realize that it's equally important to take care of yourself so that you can offer your best to the world.  But where to find the time?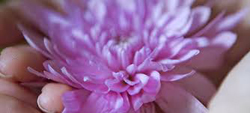 I was talking with an organization expert just yesterday (yes, I am a little organizationally-challenged) and one of the first things she said was that she recommends keeping a list of at least 10-15 things that I could do just to nourish myself and have a little fun.  Well, since I already take pretty good care of myself, finding 10 or 15 things to put on a list isn't all that difficult.  Sometimes fitting them into a busy day is the challenge.
I thought I'd share a few of the things on my list and some ideas about how they'd fit into a typical day (not all at once, of course).
Meditate.  Excellent for nourishing the mind and spirit and calming the body, I can find a few minutes when I first wake up and before bedtime.  Meditation is something I also do as I'm working with clients on the treatment table.  Walking meditations are also great.
P.A.C.E. exercise.  Most of the personal trainers these days concur that old-style cardio is a bad idea.  P.A.C.E. stands for "progressively accelerated cardiopulmonary exertion" and is available on DVDs from Dr. Al Sears' website. It gets your heart pumping with high-intensity intervals that re-train your body to burn fat and keep your lungs youthful.  Takes only 12 minutes of exertion—about 15 minutes total—so it's pretty easy to fit in before work.
Yoga.  Don't groan!  It's easy to fit in just one pose first thing in the day (before or after you meditate!) or download the routine at www.thepromise.com and do an easy 7-minute sequence that promises to turn your life around.  Of course, taking a class when you have more time is an excellent idea.  Another possibility is to take advantage of streaming yoga classes online, YouTube videos, and DVDs.
Call a girlfriend and meet for lunch or tea or?  Yeah, getting together with girlfriends gives you access to love, joy, and happiness in ways nothing else can.  It's good for your health!
Dance!  A weekly class on the weekend is easy to get to and not only supports my body but nourishes and connects me with my spirit.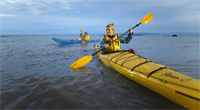 So what's on your list of self-nourishing activities?  Playing in the park with the kids or grandkids?  Getting a once-a-month professional facial and/or pedicure?  Getting bi-weekly massage or cranial therapy (a very good idea, by the way!).  Why not get a list together and start scheduling in more activities to luscious-up your life a little more?