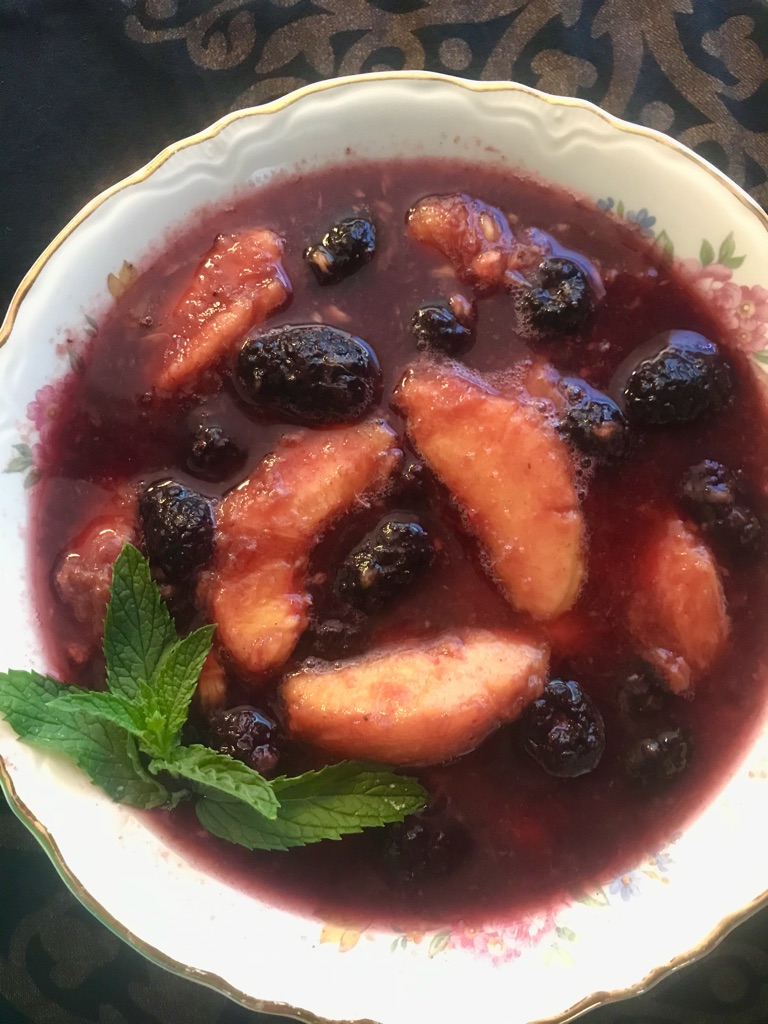 Ingredients
3 large ripe nectarines
1 cup blackberries or marionberries
3/4 cup full-bodied red wine such as Barolo or Cabernet Sauvignon
2 tbsp. raw honey
1/2 tsp. cinnamon
1 tsp. vanilla extract
Dairy or non-dairy yogurt, plain or unsweetened vanilla, to serve
Preparation
Blanch the nectarines for 30-60 seconds in boiling water. Plunge into ice water and peel.
In a small saucepan, bring red wine to a simmer. Remove from heat and add honey, cinnamon, and vanilla. Pour mixture into a serving bowl and slice the nectarines into the bowl. Add the berries (frozen work fine if you don't have fresh) and mix gently.
Chill for several hours in refrigerator. Serve with probiotic-rich yogurt.