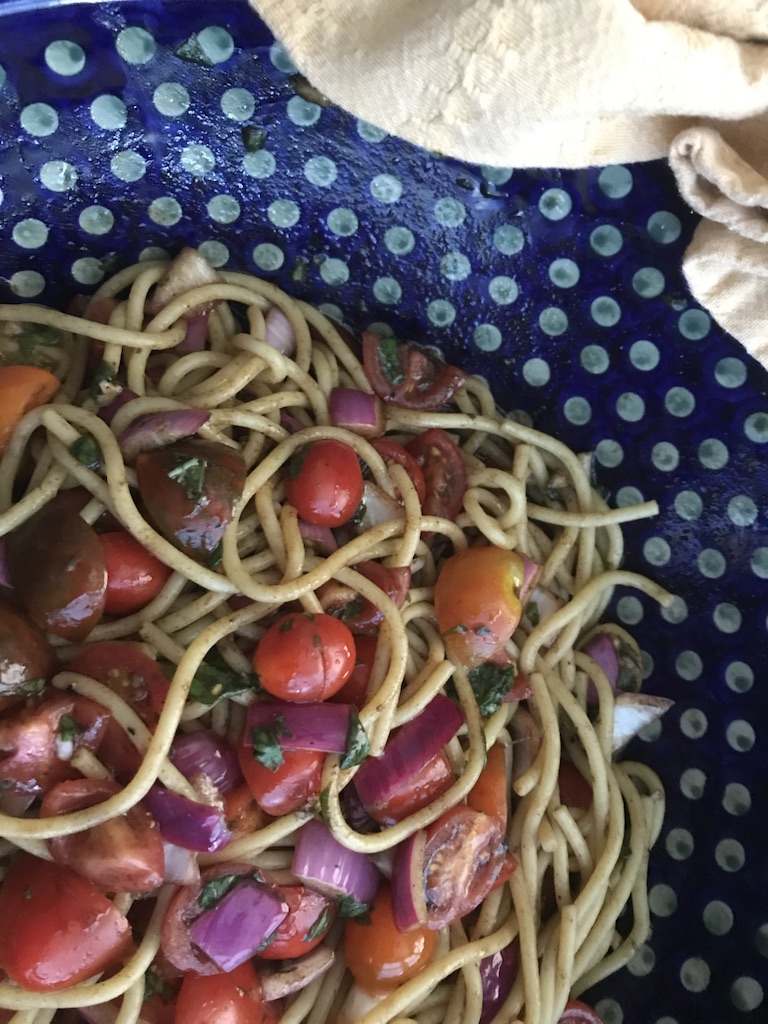 Ingredients
1 pint cherry tomatoes or chopped Roma tomatoes
1/4 cup finely chopped red onion*
1 clove finely chopped garlic
1/4 cup slivered fresh basil leaves
1/4 cup extra virgin olive oil
1 teaspoon balsamic or red wine vinegar
Celtic salt and freshly ground black pepper
8 ounces fusilli or other pasta, whole grain, gluten-free or sourdough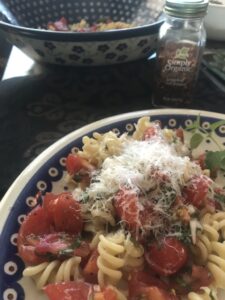 Preparation
Cut cherry tomatoes in half or quarters, depending on their size. You want the pieces to be relatively the same size. Combine in a bowl with red onion, garlic, basil, olive oil, vinegar, salt and pepper to taste. Allow to stand while pasta cooks.
Cook pasta al dente according to package directions. Drain and place in a serving bowl and top with raw tomato sauce. Garnish with Pecorino Romano cheese and crushed red pepper flakes, if desired.
4 servings
*Note: to take some of the bite out of raw onion, first chop it then place in a strainer and rinse under cold water. Proceed with the recipe.