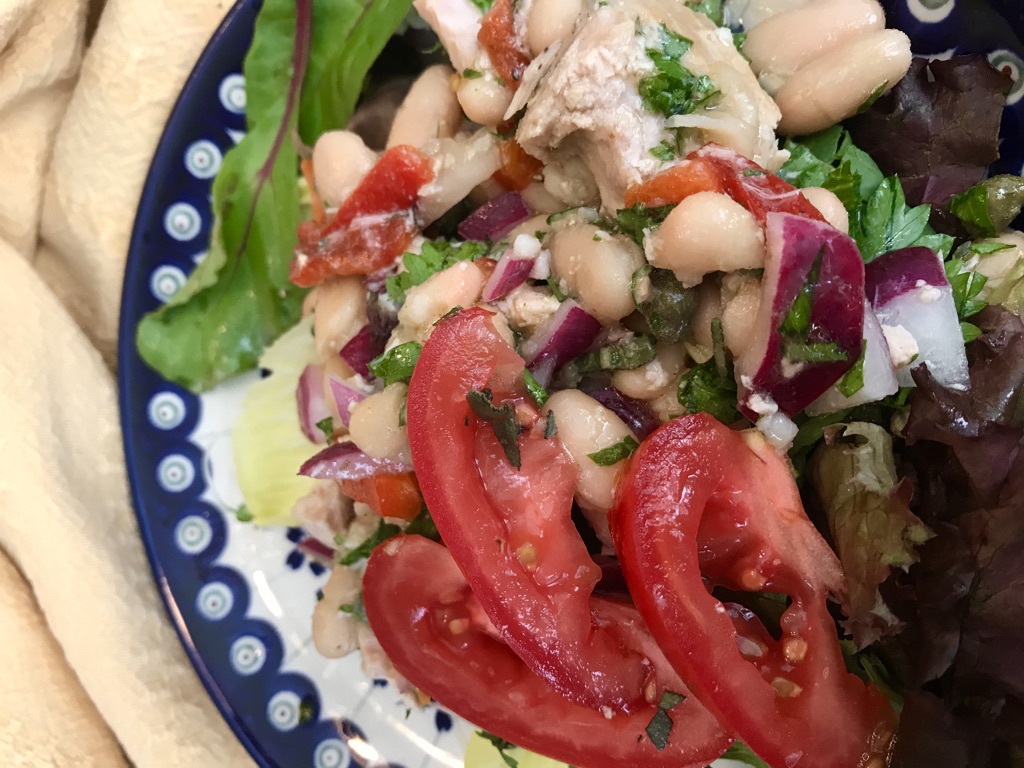 Ingredients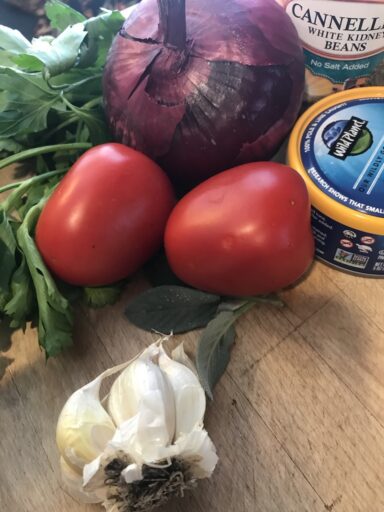 1/4 cup red onion, chopped small
2-3 tablespoons red wine vinegar
1 cup cooked or canned white beans, drained
5 ounces canned tuna, drained
1/2 red bell pepper, roasted and cut into thin strips
1 garlic clove, minced
3 tablespoons chopped Italian parsley (or basil)
1 teaspoon fresh sage, finely chopped
2 tablespoons extra virgin olive oil
1/2 tablespoon capers, drained
Celtic sea salt and freshly ground black pepper, to taste
Crushed red pepper, to taste (optional)
Fresh tomatoes, sliced in wedges, to garnish
Sliced romaine or mixed baby greens to serve
Preparation
Chop the red onion and rinse under cold water in a colander. Place onion in a serving bowl and add 2 tablespoons red wine vinegar. Allow to marinate while preparing the rest of the ingredients.
Add the rest of the ingredients, except the tomatoes and greens. Mix gently. Taste for seasoning. You can add the extra vinegar and adjust other seasonings to taste. It's also good with a squeeze of lemon juice.
Serve over a bed of romaine or baby greens.
Serves about 3.